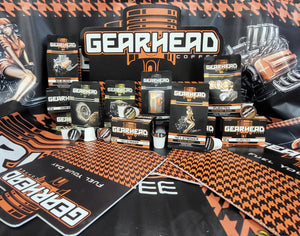 Represent Your Gearhead Lifestyle
Love the coffee? Now love the shirts and hats. Our shirts and hats are designed for comfort and style.
Hand drawn, the shirts are sure to stand out and represent your Gearhead lifestyle. The trucker hats have 100% polyester breathable mesh in the back and embroidered Gearhead Coffee on the front.